The role of the CDLP™ is to assist the client and his/her lawyer or financial advisor to understand how the decisions he/she makes today will impact the client's ability to obtain mortgage financing in the future.
As a divorce mortgage planner, a CDLP™ has the background knowledge that other mortgage professionals don't. I can help you identify any potential conflicts between the divorce settlement, financial planning and home equity solutions as well as any real property issues involved in your case.
For example, the verbiage in the divorce settlement agreement (or the structure of support income or the division of assets) as well as certain aspects of the real property can directly impact the ability to obtain mortgage financing. And the mortgage option chosen can directly impact any financial or tax planning set up in the divorce settlement as well.
How the CDLP™ Helps the Divorce Settlement Process
The CDLP™ works with the attorney and the financial advisor along with the divorcing family to compile financial data and work with the client to create mortgage opportunities that best meet their home equity solutions and the needs of the family.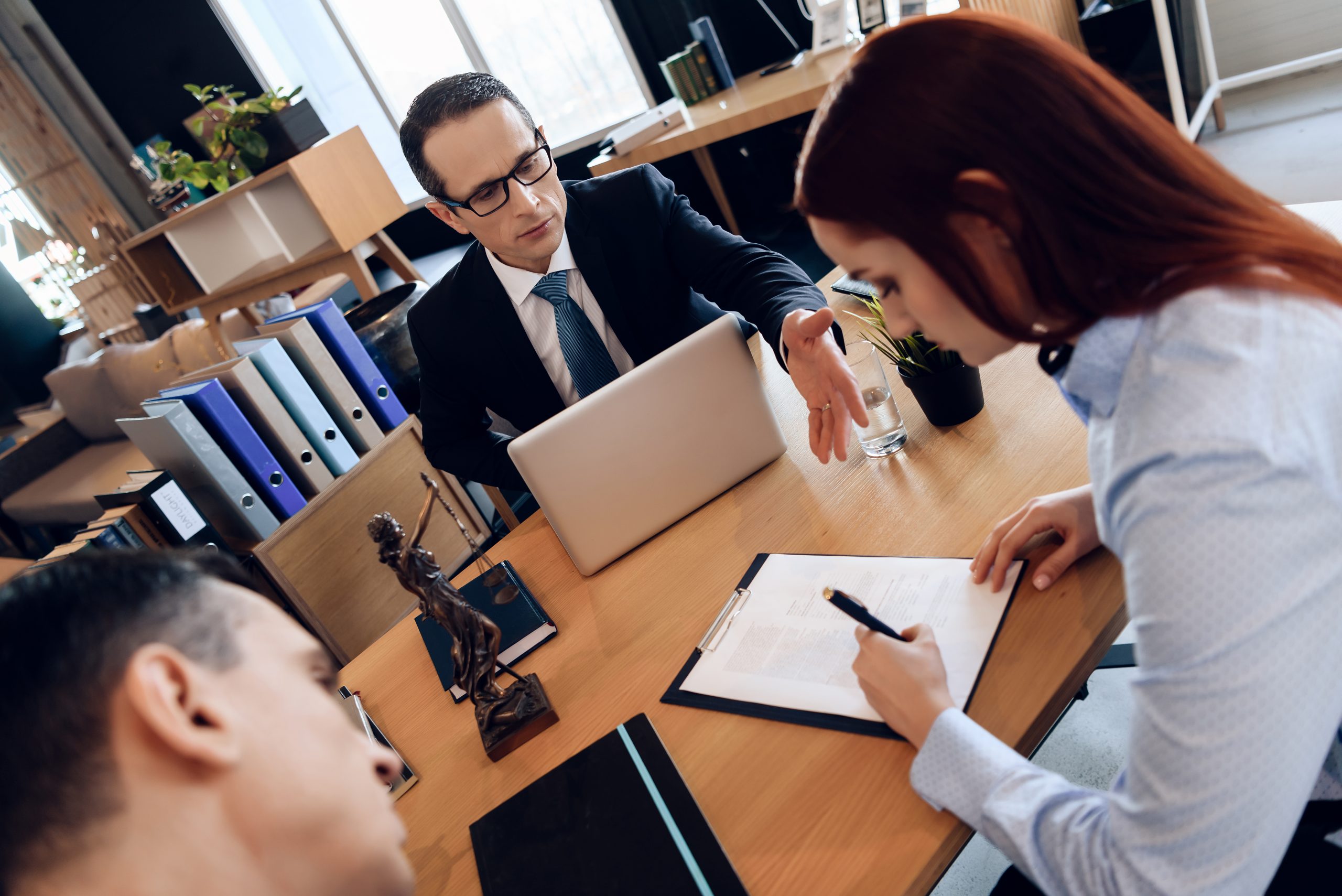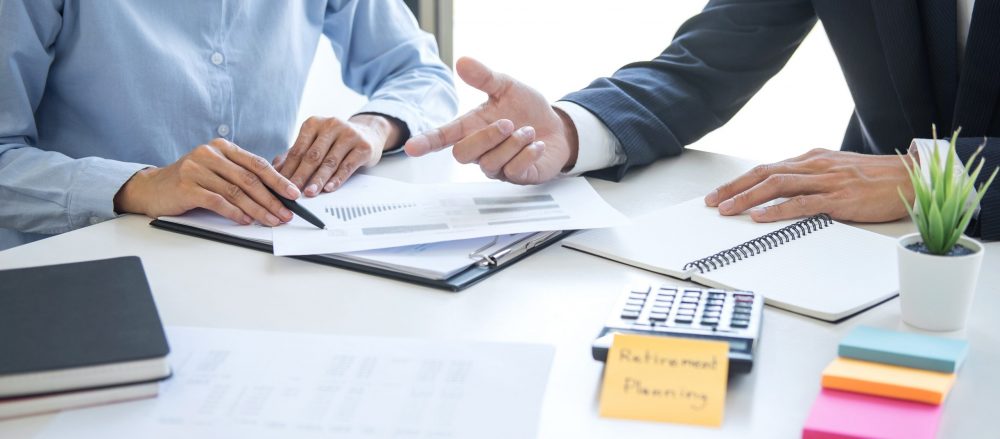 What is Divorce Mortgage Planning?
Divorce Mortgage Planning is a holistic approach to the process of evaluating mortgage options in the context of the overall financial objectives as they relate to divorcing situations.
The role of CDLP™ is to help integrate the mortgage selected into the overall long and short-term financial and investment goals, to help minimize taxes, to minimize interest expense, and maximize cash flow.
Our mission is to help divorcing homeowners make more informed decisions regarding their home equity solutions and mortgage financing opportunities during and after the divorce.
A CDLP™ does NOT give legal or tax advice!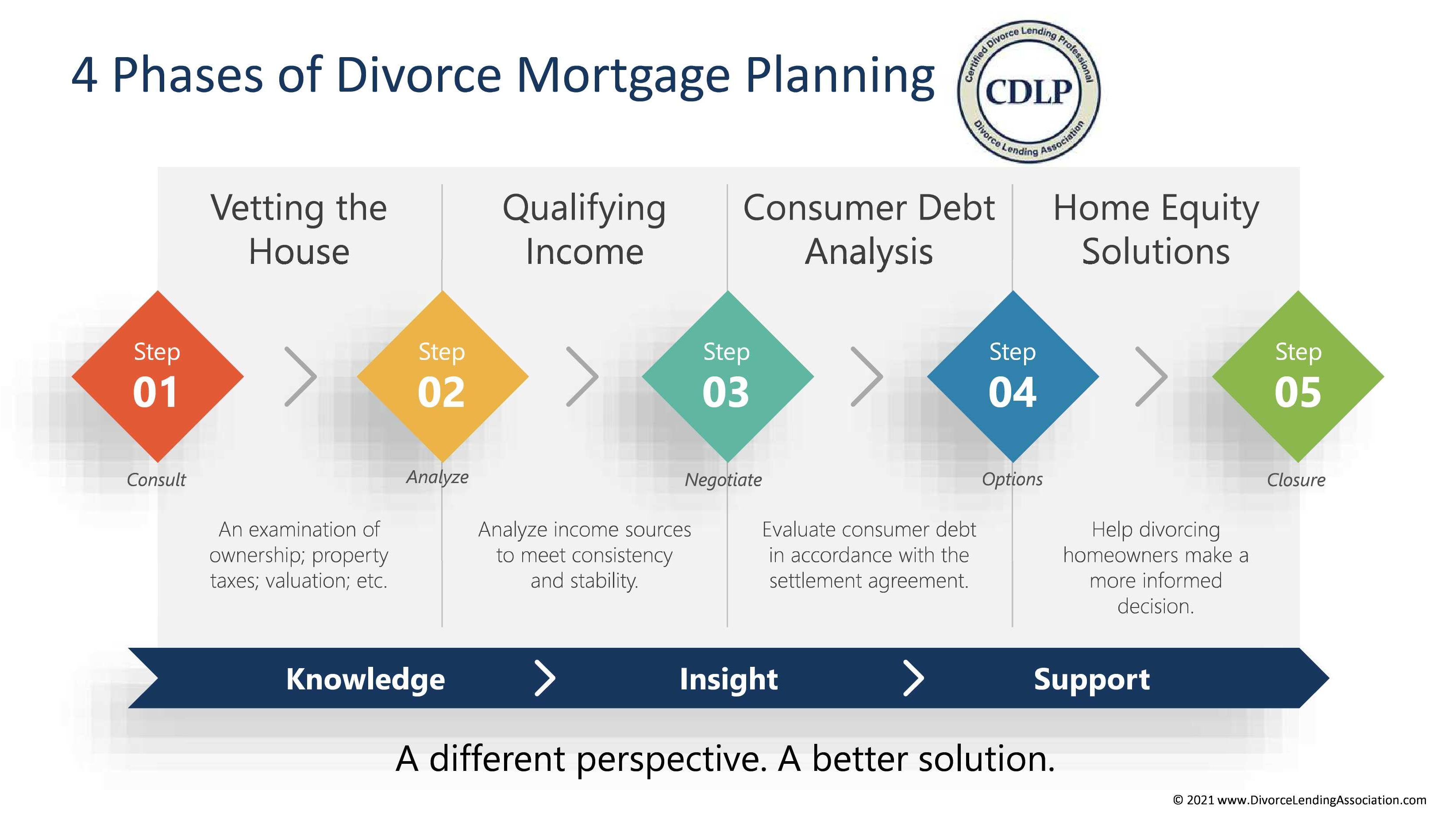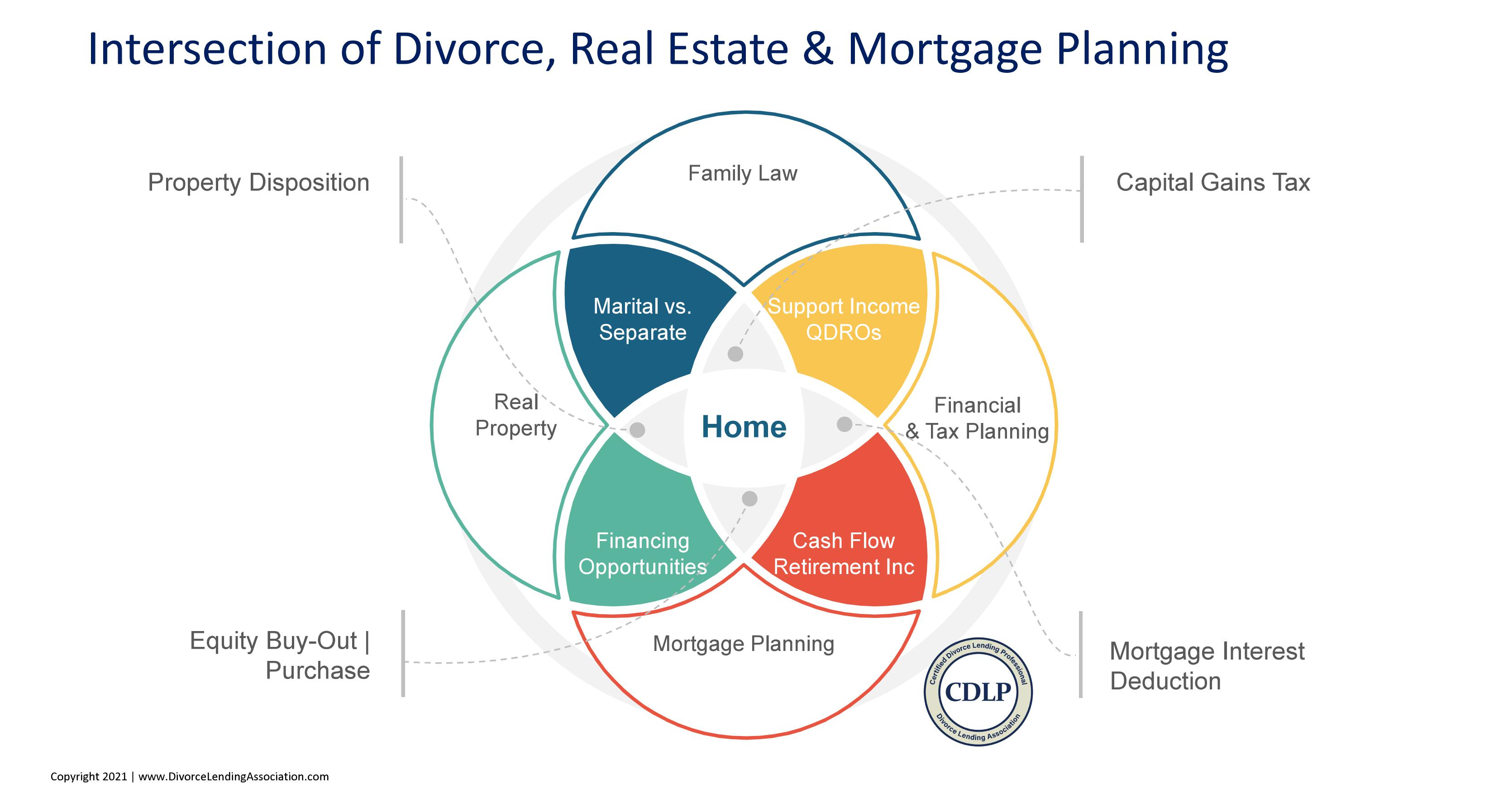 What Makes a Successful Divorce?
Divorce Law
Financial Tax Planning
Real Property
Mortgage Planning